Email Marketing for Independent Pharmacies
Reach more customers with your email marketing.
Professionally-designed templates, scannable coupons, ready-to-send messages, personalization, and automation.
Email Templates Professionally Designed for Independent Pharmacy
Stay in touch with patients using the most effective digital marketing channel by delivering timely and engaging clinical emails. Our content is curated at the university level, so you can be the most trusted source for clinical information in your community. Choose from a range of topics including: diabetes, hypertension, disease states and more.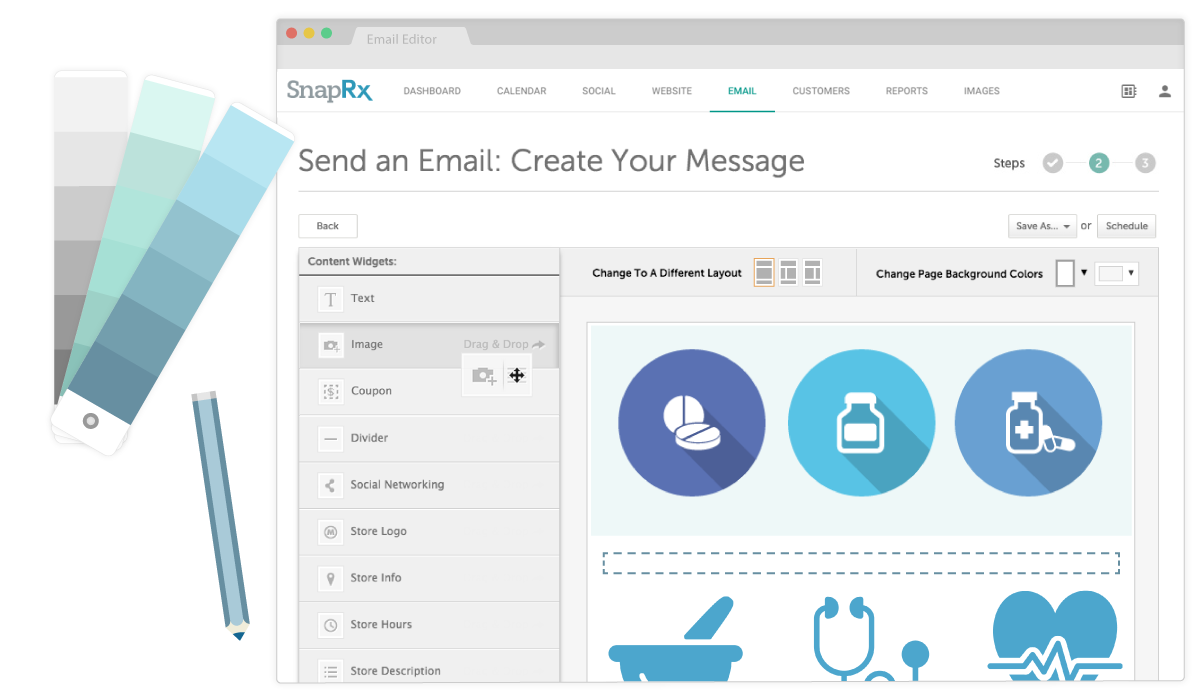 Customize Your Pharmacy Content with a Few Clicks
Templates deliver a polished design and message, but you need flexibility and control, too. Our drag-and-drop editor lets you add, edit or delete copy and images, move content around, and perfect your message. SnapRx makes it easy for you to give any email a personal touch.
Automate and Personalize your Emails
Welcome new customers to your email list with a promotion or surprise them with a birthday coupon. Our personalization and automation features take the headache out of sending timely emails and make it easy for you to connect with customers on a personal level.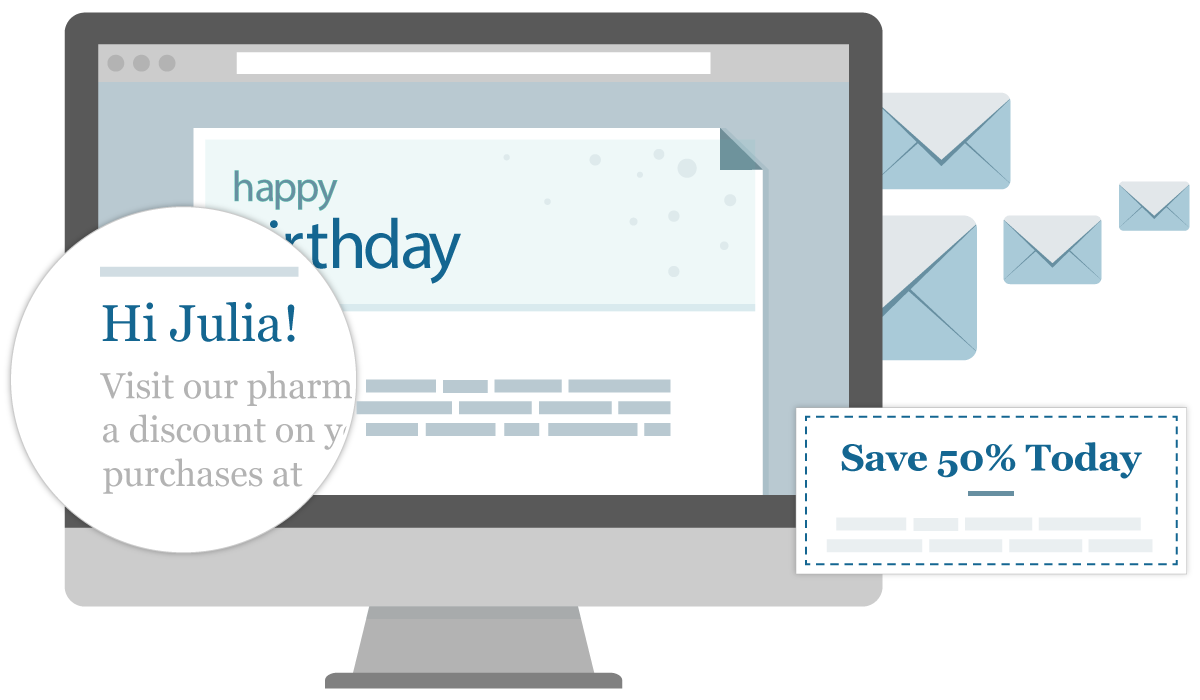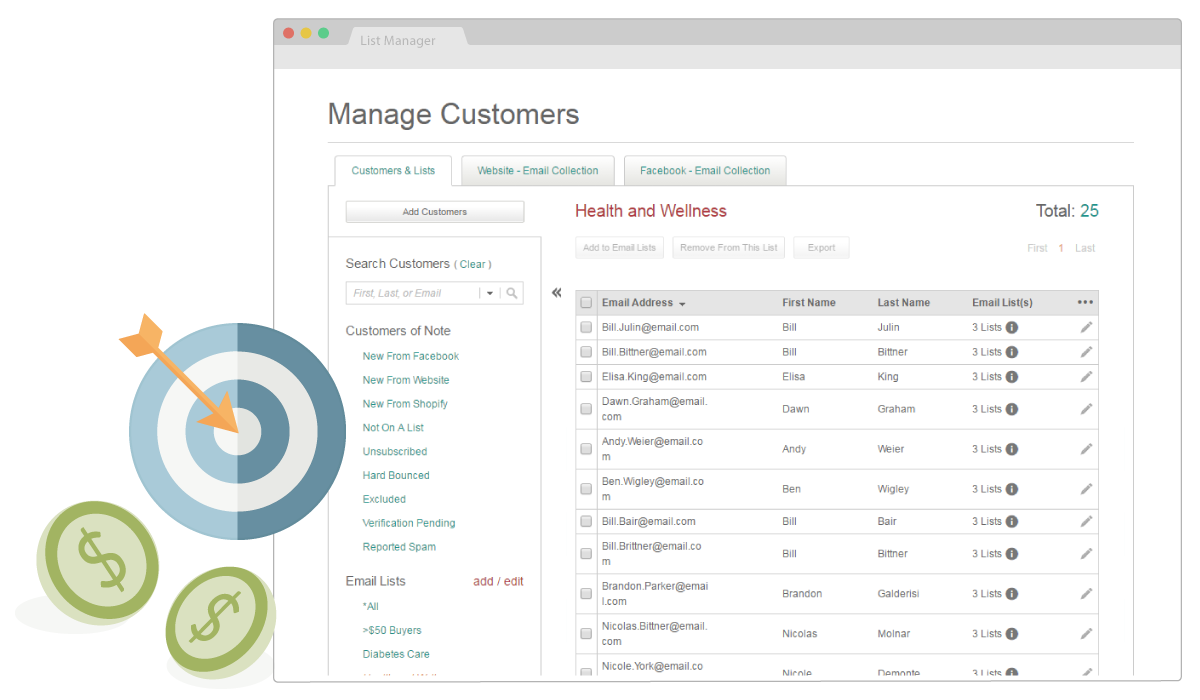 Target Emails to Drive Front-End Sales
The right message needs the right audience. Segment your patients by behavior, location, purchase history and more. Targeted emails are more effective than any other marketing strategy in turning interested prospects into active patients.
Send Better Emails with SnapRx